ARCHLine.XP is an architectural design software for BIM (Building Information Modeling), including features for interior design and decoration projects.Collaborate with co-designers through the IFC, DWG™, and RVT™ formats.
This software an easy to learn, easy to use CAD/BIM software at more that half the price of other indistry leading BIM softwares!
ARCHLine.XP is filled with strong features for interior designers to help them visualize and communicate their ideas in a client-friendly 3D environment.
No previous CAD experience is required, allowing interior designers to create their own designs or amend existing plans.
Produce scaled plans, elevations suitable together with stunning 3D visuals and 360 panoramas virtual home you can walk through.
Building tools (walls, openings, beams, columns, stairs, ramps, etc.) The ARCHLine.XP building elements automatically comply with the changes in your design. ARCHLine.XP coordinates the changes through the entire project. This means a more concise and more accurate design. BIM Integration.
ARCHLine.XP 2022 has the flexibility to support BIM project from beginning to end, from conceptual design to data-rich 3D model with detailed documents. You can create an immersive presentation experience with cutting-edge technologies such as PBR materials, artificial light color temperature, native Revit import enhancements, Microsoft OneDrive cloud support, and PDF 3D export.

Fast and efficient methods help design accuracy such as Slab layers with sloped and variable thickness, Wall layers and phases, fully customizable Sliding doors, new aligning features in 2D and 3D views.
Click here ARCHLine.XP LT vs ARCHLine.XP PROFESSIONAL.PDF
PBR MATERIALS
PBR materials open a new world to realism. PBR means Physically Based Rendering and allows to simulate existing materials as realistic as possible under all lighting conditions.

Rendering of a coffee shop interior with PBR materials and warm color temperature in lights - You may notice the variance of the rusty metal decorative wall which is only a flat surface having a PBR material with detailed texture channels for roughness and reflection.
You can also specify a color temperature in artificial light. By adjusting the light temperature, you can achieve a much more real effect than changing the color of the light. The color temperature can be adjusted between 1000 K and 10000 K to simulate the light from today's bulbs.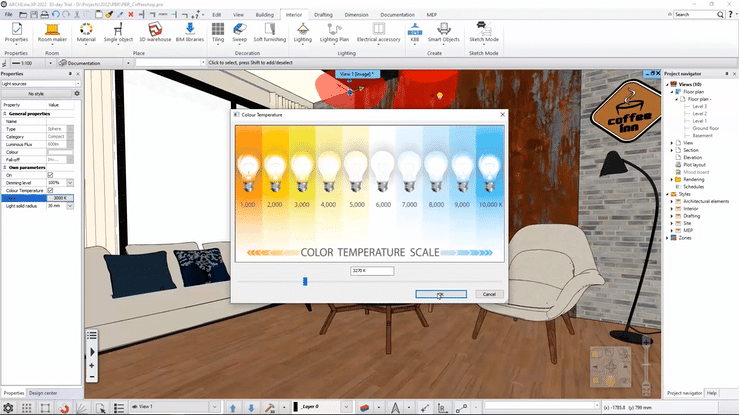 CREATING SLIDING DOORS IN THE DOOR WIZARD
It is possible to create custom sliding doors using the Door Wizard command. With the new options, you can also make sliding doors running in front of and in the wall.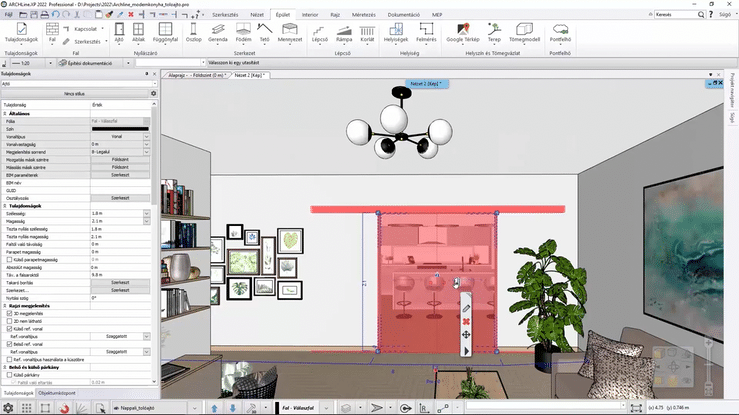 STAIRS LANDING THICKNESS CHANGE
ARCHLine.XP automatically calculates the default value for the landing thickness of the stairs. However, it is possible to override the thickness value by entering a different value.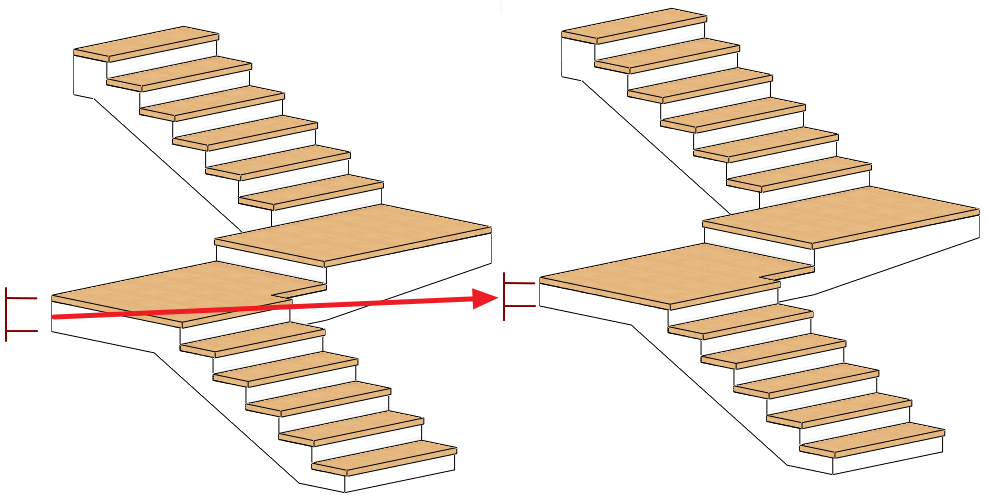 GRAPHIC LIST OF STAIR STEPS
Stair steps cut list can be an aid in part layout, confirming key dimensions, and estimating sizing needs.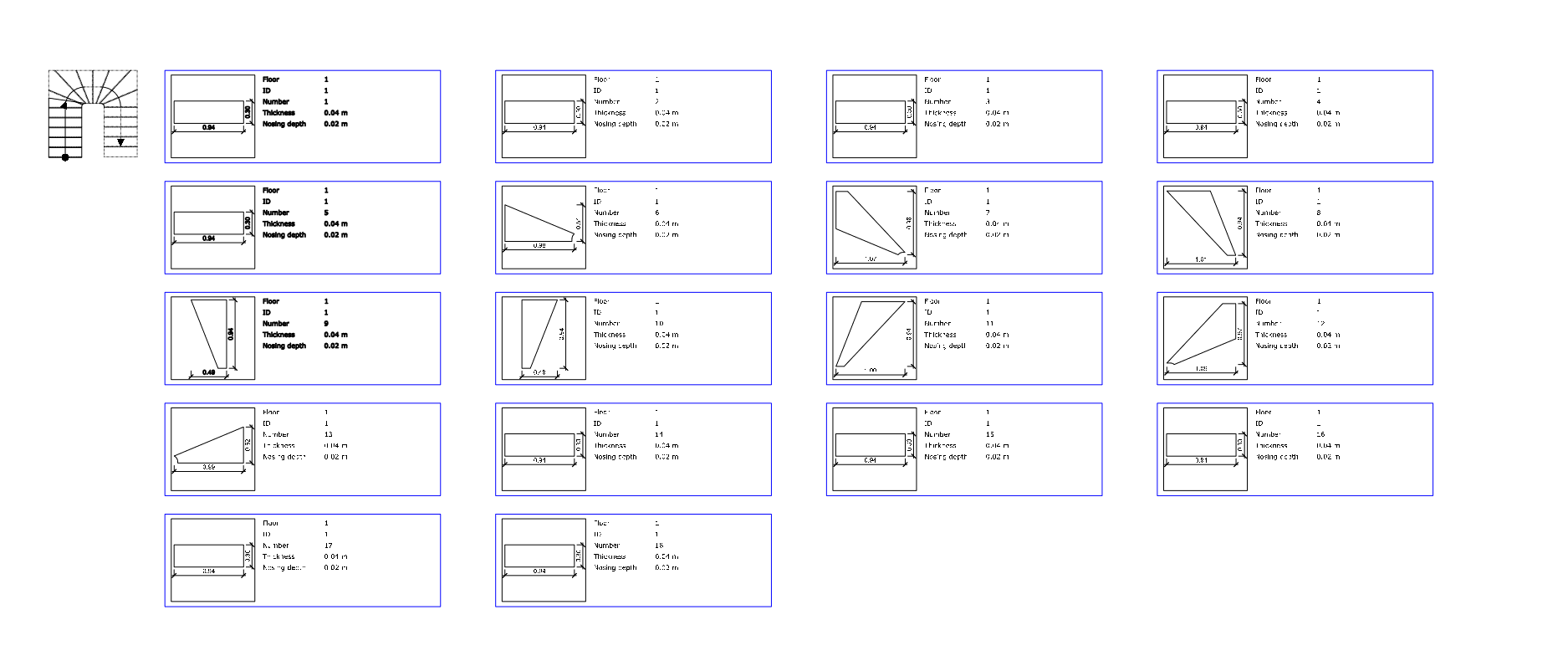 SLAB WITH SLOPED AND VARIABLE THICKNESS
ARCHLine.XP offers a new way to specify the slope slope, e.g. on a sidewalk or balcony where a natural slope must also be created with a layer of cement for drainage.
You can fully customize the wall's appearance applying different phases to different wall layers.
NATIVE REVIT IMPORT IMPROVEMENTS
As a result of the development of the Import RVT function, the most important architectural elements keep their type and properties. The wall, slab, column, beam also appear in ARCHLine.XP as elements of the same type, with the same properties.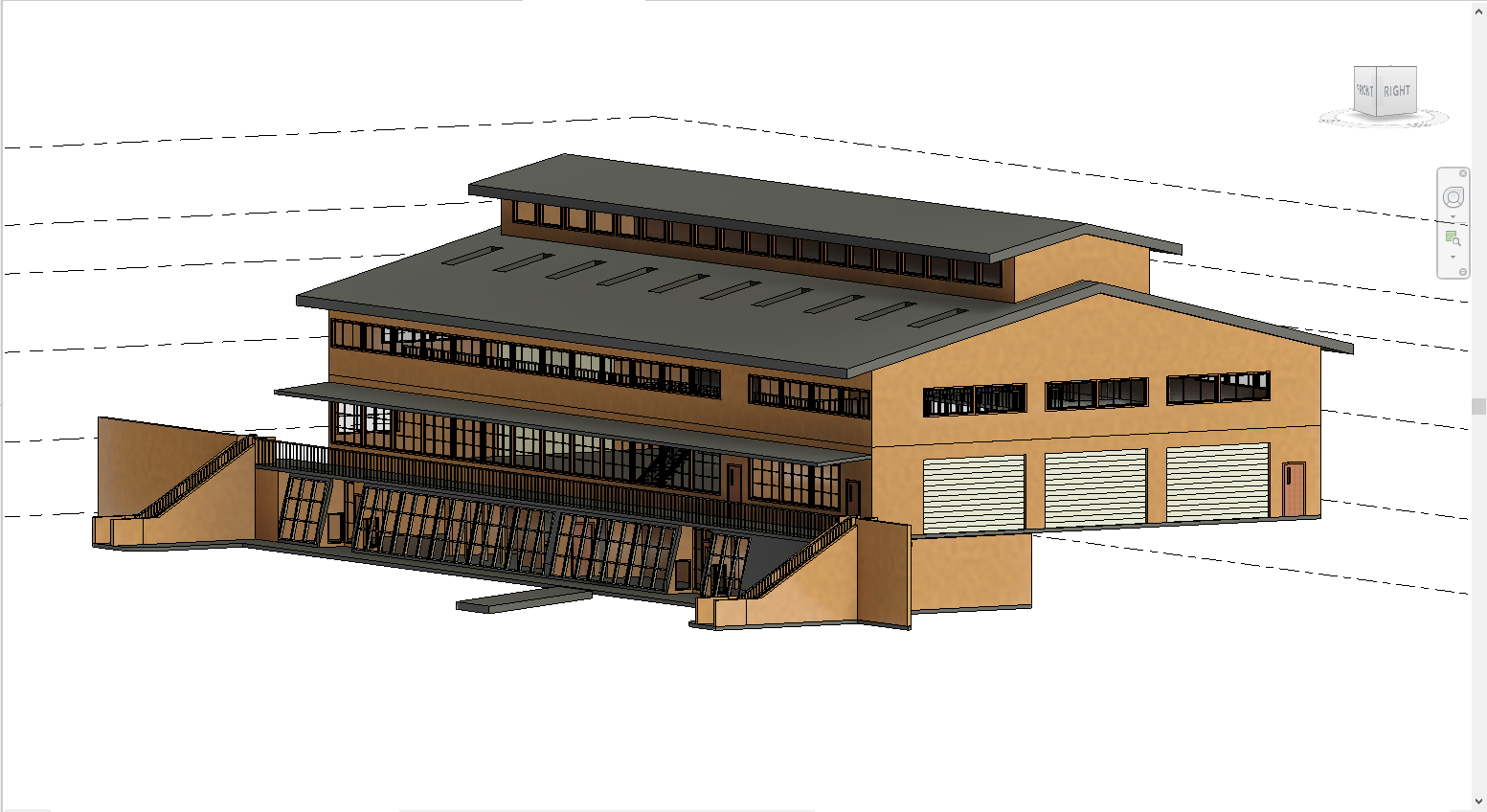 You can save and share 3D models to PDFs, the most popular file format in the documentation. You can adjust the rotation, magnification, rendering mode, lighting, background color, and visibility of each section using standard Adobe Reader controls.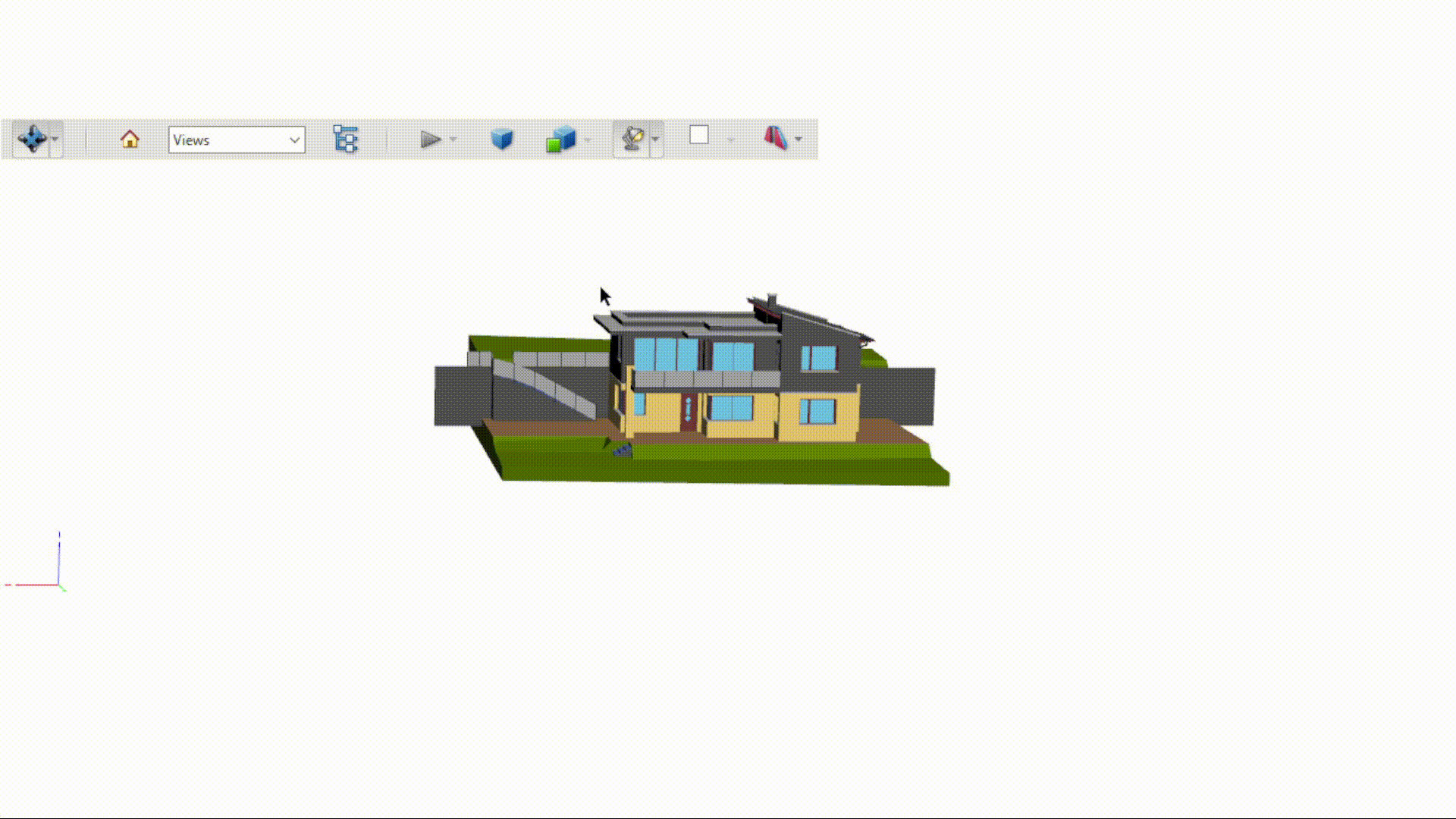 ROAD SECTION PROFILE WITH MATERIALS
You can specify different materials for different parts of the road section (eg pavement, green area, road, etc.). This new feature allows you to create more complex and lifelike roads in the field without having to make changes later.
A simple and effective tool to reduce the size of project files. You can remove all unnecessary and unwanted items from your project in one step. This tool manages all the added files, objects, styles, etc. of the project.
​
ALIGN ELEMENTS IN 2D AND 3D VIEWS
The manual solution so far is too time consuming and not accurate at all. Use the Alignment tool to specify the exact location of objects in seconds. This tool offers a number of options for sorting objects as you like. Can be used in both 2D and 3D views.
In the design, elements often need to be spaced evenly. These commands help you accurately divide the space between the selected items.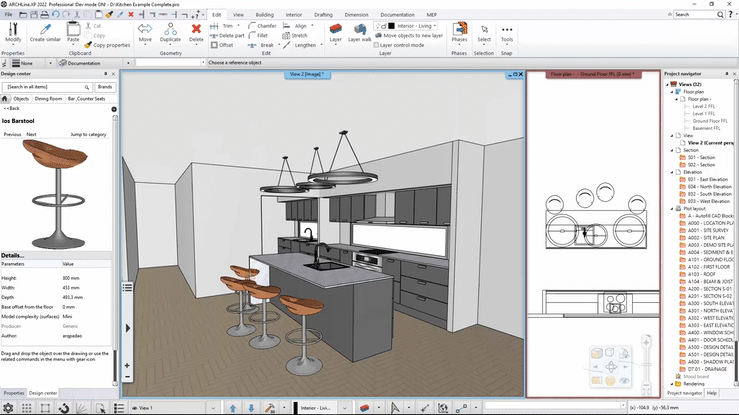 ​
MULTIPLE COPYING NEW OPTIONS
ARCHLine.XP supports multiple copying of selected items in several ways such as along one axis (lock to X,Y or Z) and along a path.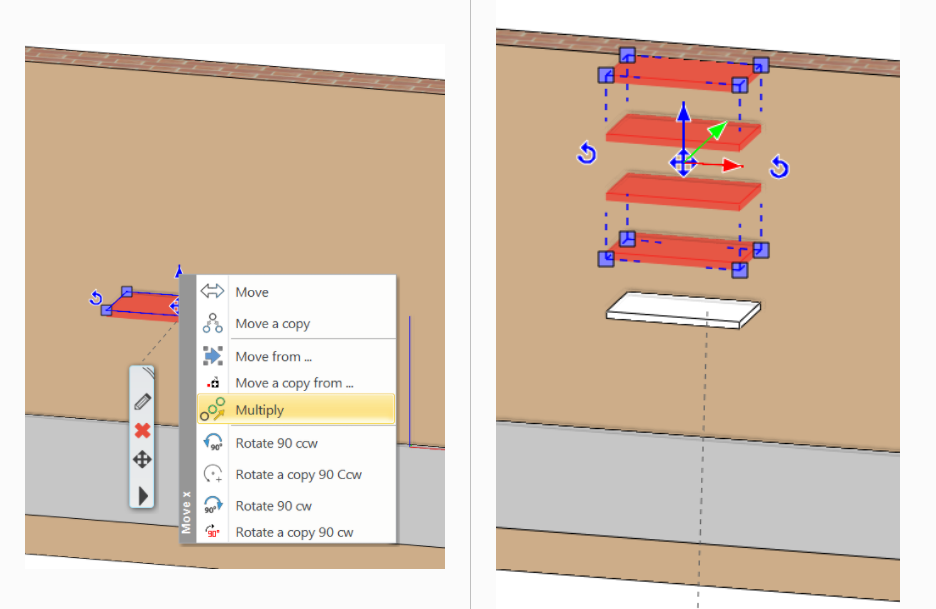 PLOT LAYOUT ENHANCEMENTS
New options in Plot layout - control multiple buildings with floors and wall fill patterns.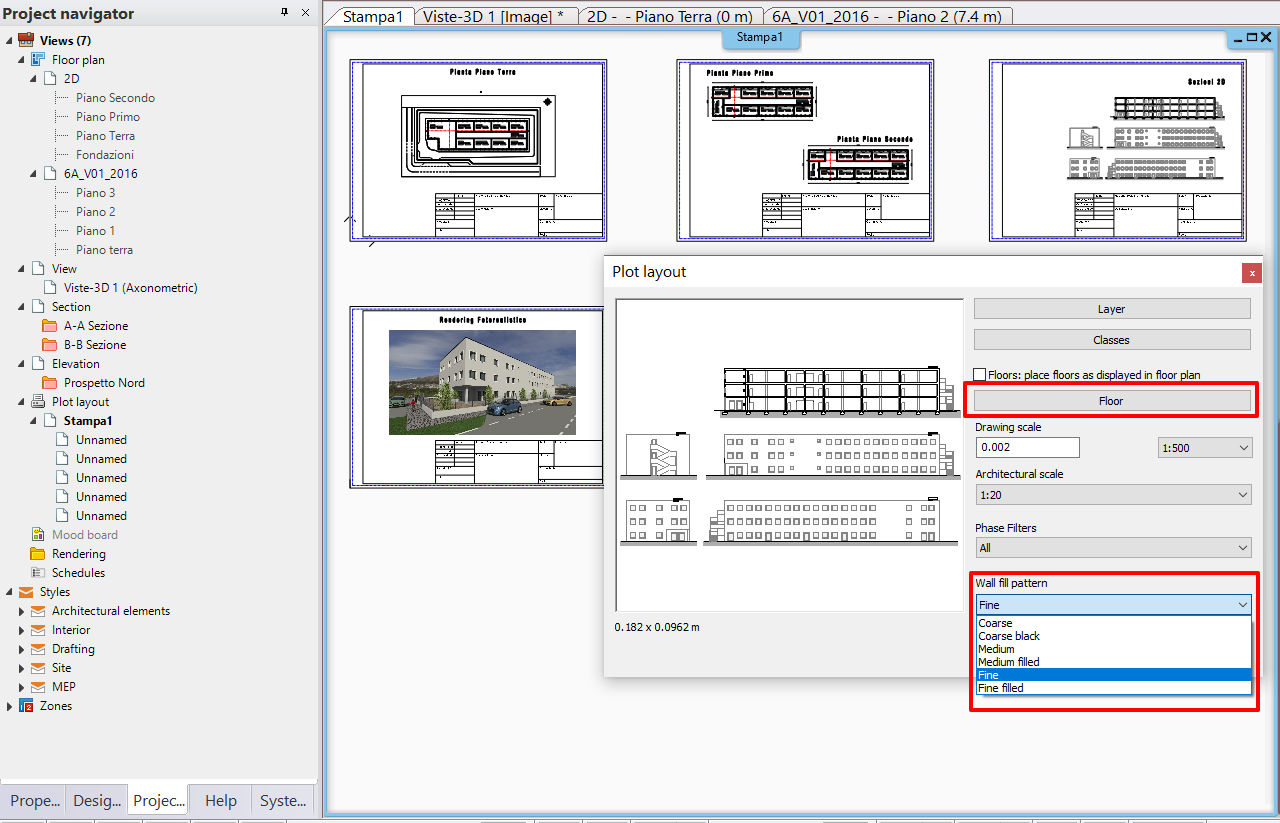 Special material tags help you quickly identify the type of materials used for wall, slab and roof layers.
Location: Documentation - Quantity Take-Off - Used Materials
After you place the tag, you can update its content by selecting the tag with right click and clicking on Update Tag command.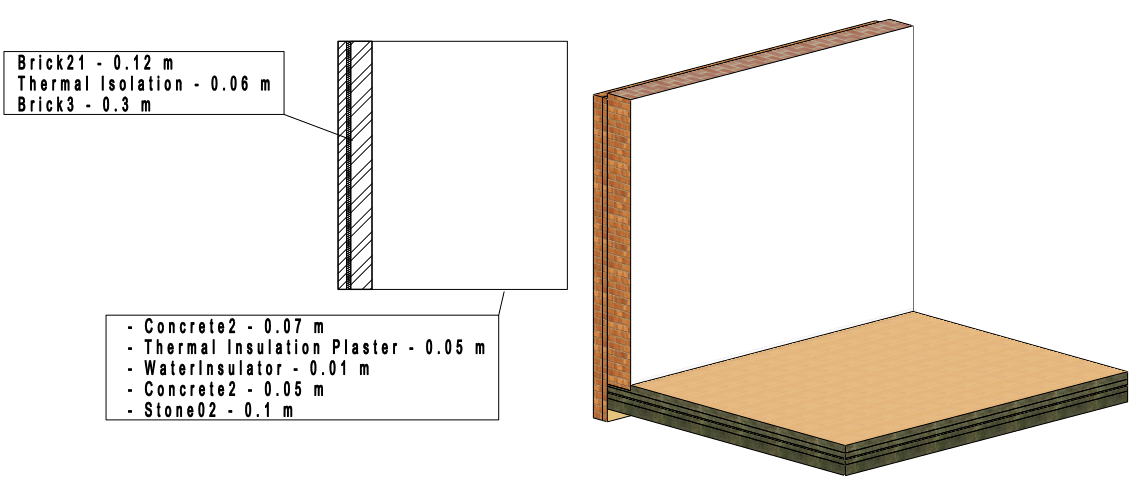 MICROSOFT ONEDRIVE CLOUD SUPPORT
From 2022 ARCHLine.XP supports both cloud storage service Google Drive, and OneDrive.